THE POP-UP CHOIR: Live at St Giles
THE POP-UP CHOIR: Live at St Giles
May 22 @ 5:00 pm

-

6:30 pm

BST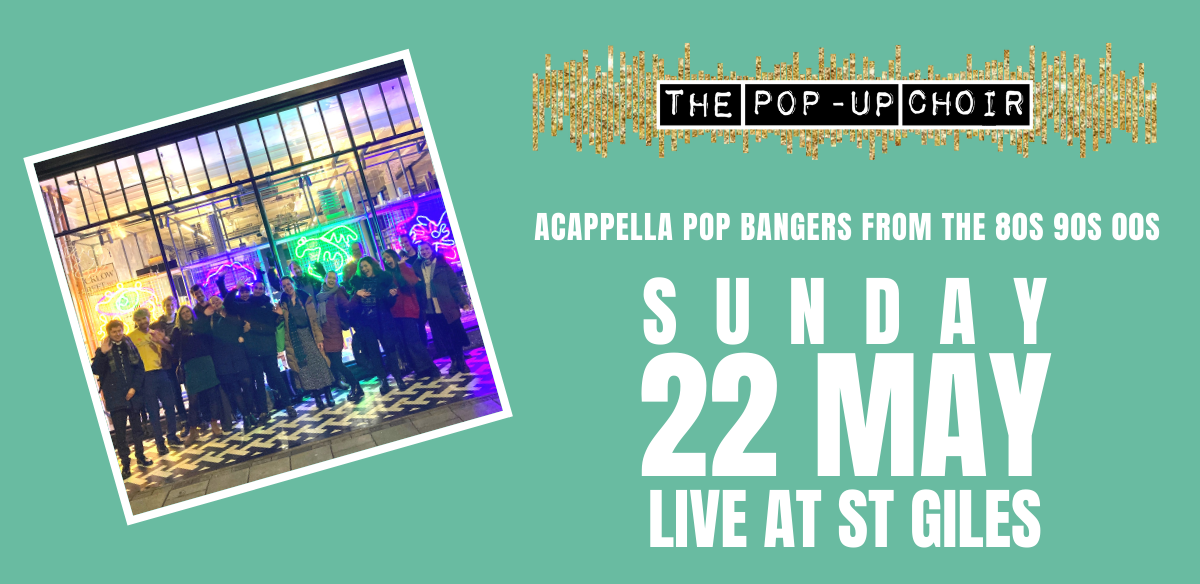 ACAPPELLA IS BACK!
The Pop-Up Choir invites you to join them in the stunning surrounds of St Giles Camberwell for a chilled-out Sunday evening live-set of reimagined acappella indie classics and spine-tingling soul from the 80s, 90s & 00s. No backing tracks, no pianos, just voices performing the best of Prince, En Vogue, Mark Ronson, MGMT, Diana Ross and more!
Show starts at 17:00 – come a little early and have a drink at the bar.
This show is family-friendly! (Kids under 12 are free!)
Note: the best seats in the house are reserved for pre-booked tickets so book now!
About us:
The Pop-Up Choir is a South-London 25-piece 5-part acappella rabble singing high-energy contemporary classics as you've never heard them before. We've performed at: Royal Festival Hall, the Ritzy, Peckham Levels, The Shard, The Department Store – as well as weddings, parties and festivals. We are delighted to be led by Musical Director Josh Barr who joined us in September 2021.