The KHANDI Shop
September 23 @ 6:00 pm

-

9:00 pm

BST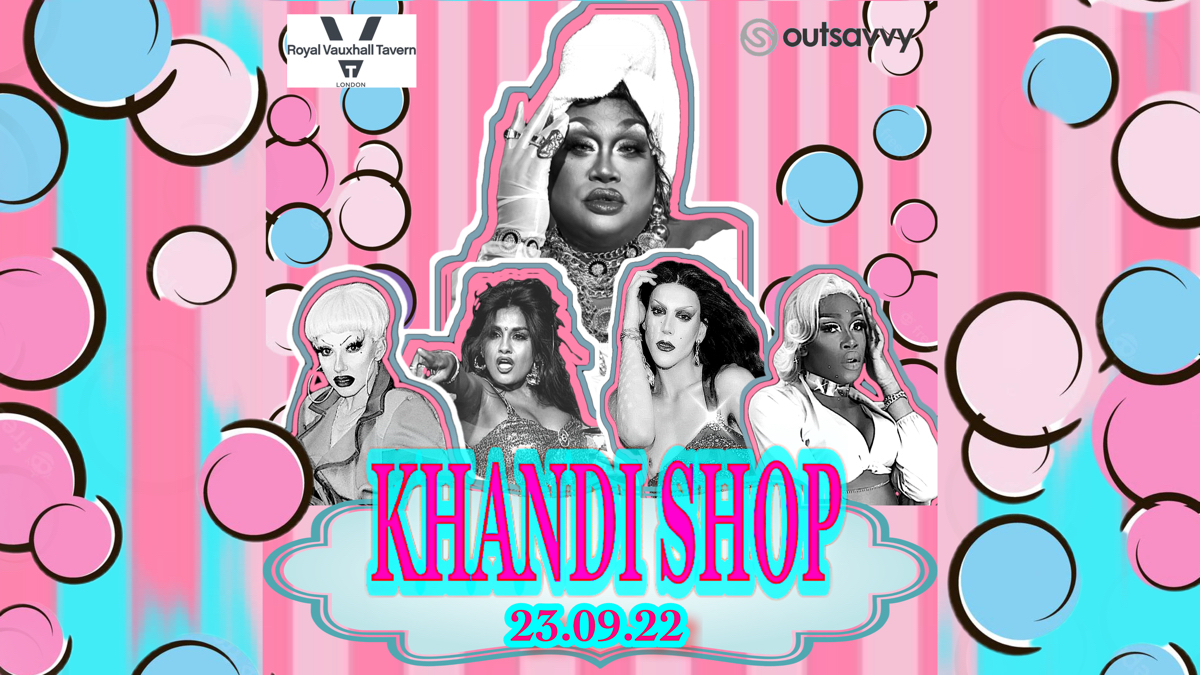 THE KHANDI SHOP
Hello there Khandi Treats and welcome back to a very special instalment of the KHANDI SHOP! As always it will be hosted by star of stage and screen and sugar crashing day dreams MAHATMA KHANDI.
They refer to themselves as sweet as the curry sauce you get at your McDonald's and have they got a sweet new show for y'all, just look at this cast.
The Khandi shop is your very own cabaret pic and mix, a place to showcase the excellent talents of disenfranchised performers, but also a playground for these performers to create and collaborate which in the cabaret scene is very rare.
Tonight is a very special night, its the first ever show at the very iconic and important queer venue in the London scene, The Royal Vauxhall Tavern.
its an early one DOORS at 6 SHOW AT 7
And the cast reflect just that kinda of status,