SBN & NBN SUNDAY
May 22 @ 2:00 pm

-

10:00 pm

BST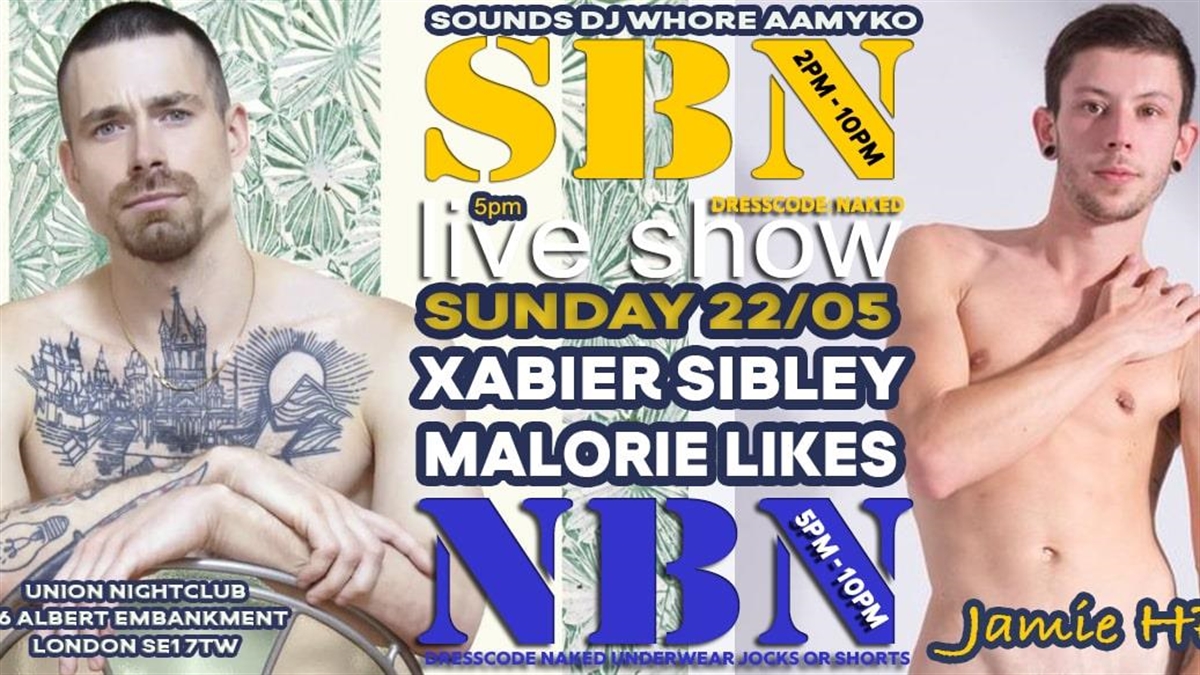 Every Sunday
SBN & NBN,
Sunday 22nd May, 2pm – 10pm
@UnionVauxhall
+ TOO HOT TO HANDLE LIVE SHOWS & GO Go's, LIVE ON STAGE
Across the street from Vauxhall's bustling bus and train terminals, you will find 66 Embankment Street, home to the largest naked club in the country,
SBN, or Stark B@llock Naked as it's also known. The famous men's club attracts over 450 guys weekly.
As well to a testosterone-filled dance floor, there are plenty of relaxation areas, nooks, crannies, and a 5000 square feet play space fitted with all the industrial gear.
#SBN (Stark B@llock Naked) is the busiest naked party in the UK and possibly the country´s most prominent gay club every Sunday.
At 5 pm, This week we host a special show featuring porn stars Malorie Likes and Xabier Sibley displaying incredible chemistry so make sure you pause your love for this one, especially as it will be a very horny live show.
There is a sprawling 5000 sq ft play space with the lights turned low, fully kitted out by fetish pros with all the hardcore gear.
Resident DJ Aamyko provides sounds and dirty beats throughout the session to a packed dance floor that´s perfect to cruise or rub up close. To keep the energy going and the clubbing atmosphere alive is kept pounding by the pulsing beats of Go Go's BILLY and INDWARD.
SBN opens at 2 pm, but is usually heaving by 3 pm, and together with underwear party #NBN, Near B@llockk Naked for guys into briefs and jocks which joins the fun at 5'o'clock the parties continue together until 10 pm.
Members £18 or Guests £ 20 which includes free coat check and poppers.
Next door to Vauxhall Mainline and Tube Stations
Jamie xx