Queerovision #6
June 27 @ 8:00 pm

-

10:00 pm

BST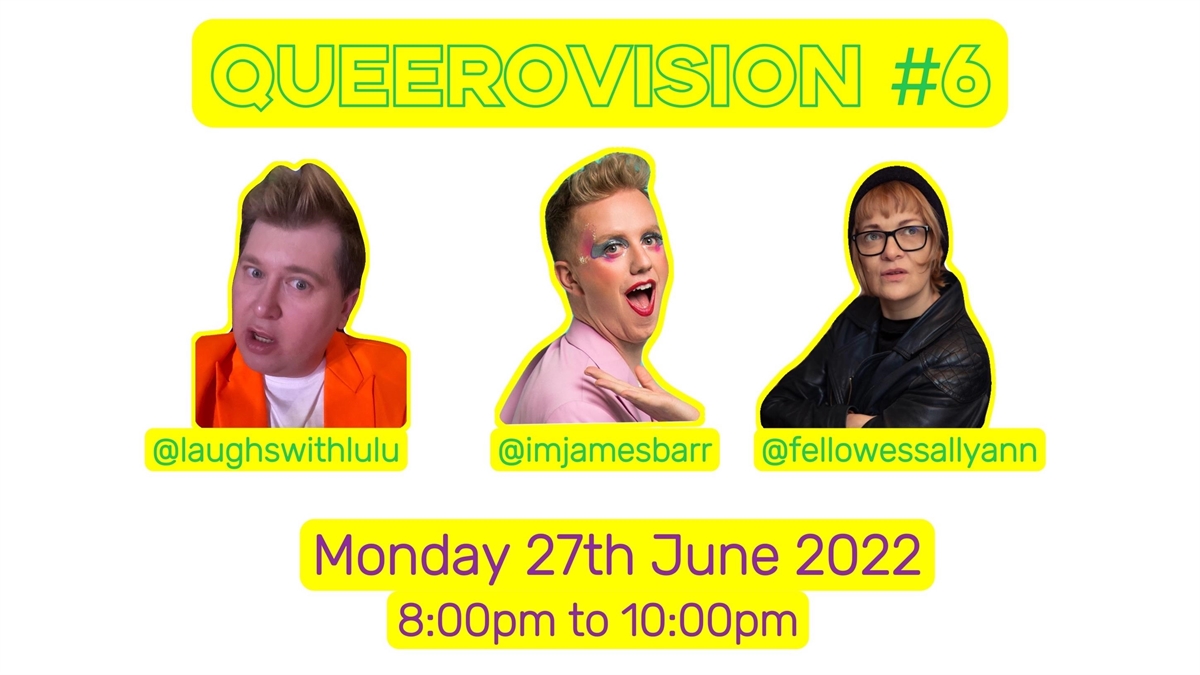 Camp! Audience corruption! Eurovision tunes! Welcome to the sixth edition of Queerovision at The Glory, London's only comedy competition inspired by The Eurovision Song Contest!
Hosted by Lucien Jack (@laughswithlulu), a selection of stunning comedians will be performing a 5 minute stand-up set in order to impress our audience and our special guest judge. After everyone has performed, our lovely audience will have our chance to vote for their favourite. In true Eurovision style, we will reveal everyone's results and the act who achieves the most points at the end of the night will be crowned the winner of Queerovision.
The winner of Queerovision will receive: a glittery trophy, a headlining slot at the next Queerovision event and an invitation to compete at Queerovision All Stars!
For this month's edition, we are delighted to have TV's James Barr (@thejamesbarr) as our Special Guest Judge, as well as the winner of Queerovision #5 Sallyann Fellowes (@fellowessallyann) who will be dropping by to perform our halftime show!
Competing for your Douze Points for this edition, we have:
Contestant 1 🌟 Emmanuel Paul
Contestant 2 🌟 Esther Cross
Contestant 3 🌟 Rhys Thorne
Contestant 4🌟 David Ian
Contestant 5 🌟 Ray Fordyce
Contestant 6🌟 Cecily Bednar Schmidt
Contestant 7 🌟 Craig Drewingham
Contestant 8 🌟 Will Armstrong
Contestant 9🌟 Jack Davies
Get ready to crank open the Prosecco, because things are about to get CAMP 🏳️‍🌈