Fringe! From Home SHORTS: Lucid Living
Fringe! From Home SHORTS: Lucid Living
September 21 @ 12:05 am

-

September 25 @ 11:55 pm

BST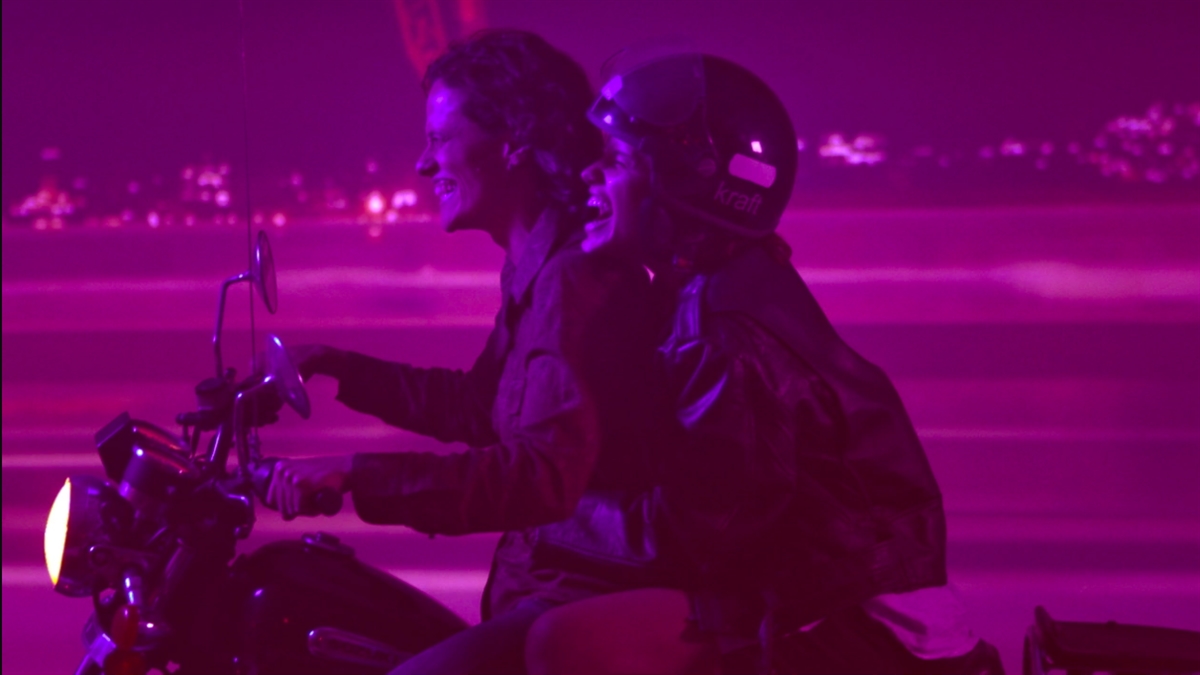 From connecting with hidden queer lineage and nurturing intergenerational connection, to the constant drain of standing up and standing out in our intersecting identities, these shorts give space to the micro revolutions queer people engage with each day in order to live truly and in full colour.
Man & wife | dir. Rahul Roye | India 2021 | 8'41
A cross-dressing man has a moment of truth with his arranged bride-to-be
I was looking for you | dir. Georgia Helen Twigg | UK 2022 | 3'29
Finding the prefect recipe for queer family lineage.
The Hat | dir. Hadi Moussally | France 2022 | 3'27
How do you accessorise for being gay & Arab in France?
Teddy | dir. Milda Baginskaite | UK 2020 | 12'30
A shy, young Lithuanian immigrant finds teddy girl power to keep the school bullies in check.
Asians Have Feelings Too | dir. The Mollusc Dimension, Darius Shu | UK 2022 | 4'25
A stranded dreamer, a bored typist and a defiant, transqueerian space captain attempt to rediscover joy in a fantastical #StopAsianHate music video propelled by dance and animation.
Luv, Me | dir. Nicolas Jara, Yen Dinh | USA 2021 | 9'23
This K-drama-obsessed babe needs to think twice when trying to set up a dating profile for her reluctant Ace/aro housemate.
Allah made me queer or Our success is in sharing space | dir. Yasmine Benabdallah | Morocco, USA 2021 | 9'14
A personal narrative of identifying as both Muslim and queer, about family, sharing identity through performance, negotiating the intimate and the shared.
Nidhal (نِضال) | dir. Bassem Ben Brahim | Tunisia, Netherlands 2022 | 10'30
A queer asylum seeker's story in their own words, as they start afresh in a new country.
A wild patience has taken me here | dir. Érica Sarmet | Brazil 2021 | 25'
When a dyke-of-a-certain-age meets four young queer women, their worlds collide in a sexy, big hearted and ultimately transcendent weekend of intergenerational fusion.
Programme runtime 1h30min
CW: bullying, discussion of family rejection and corrective rape, homophobia, sexualised nudity
IMPORTANT: this is the Fringe! From Home remote viewing option for this short film programme. Once you have booked, you will be provided with a private Vimeo link geo-locked to the UK for viewing any time between 21-25 September.
For the IRL screening taking place at Rich Mix on 25 September, please book via the live event here:
https://www.fringequeerfest.com/festival-programme-1/shorts%3A-lucid-living
(also has FREE and pay-what-you-can options)
Programme supported by Film Hub London, managed by Film London. Proud to be a partner of the BFI Film Audience Network, funded by the National Lottery.