All the Fraudulent Horse Girls
All the Fraudulent Horse Girls
October 4 @ 7:30 pm

-

9:30 pm

BST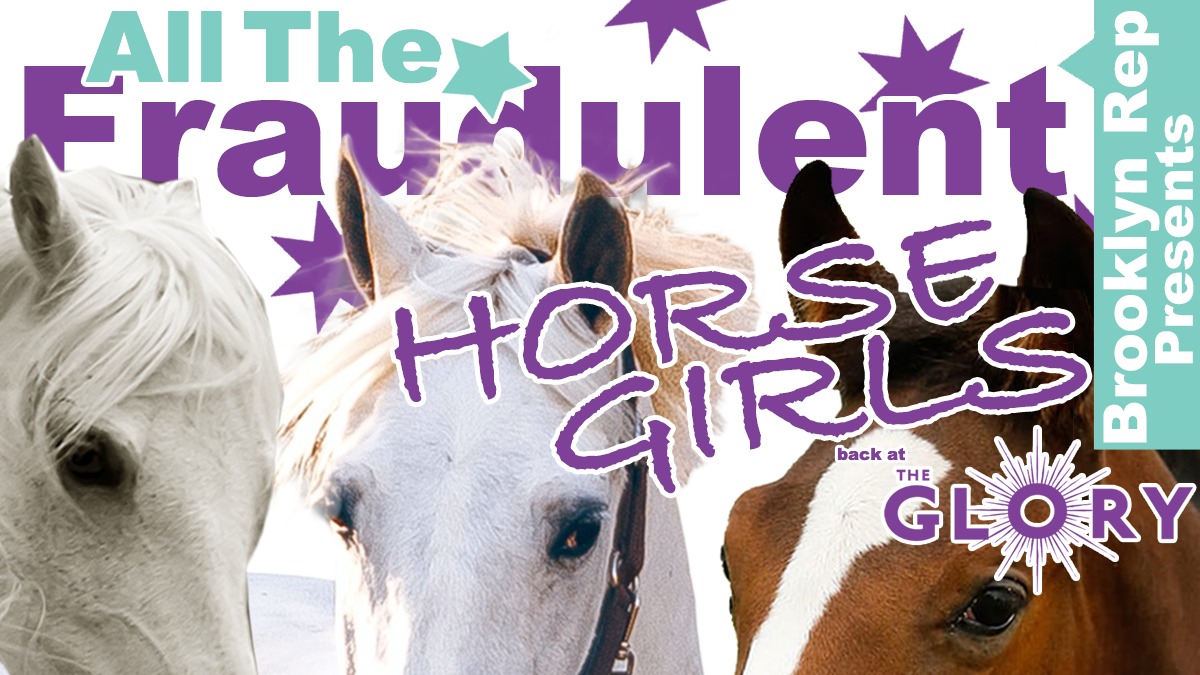 THE AWARD-WINNING EQUINE FANTASIA RETURNS TO THE GLORY!
All The Fraudulent Horse Girls is a new one-act play by Sydney-based Michael Louis Kennedy with surreal monologues, music, and drag for anyone who has ever been a Horse Girl, Train Boy, or weird kid defined by the things that they love.
Trot down The Glory's iconic basement for Brooklyn Rep's Australian, queer, equine fever dream, the joyous world premiere of All the Fraudulent Horse Girls by Michael Louis Kennedy. Audrey is a neurodivergent 11 year old who loves horses so much that she can recite every line of the movie Spirit, she loves horses so much she has a shetland pony asthma puffer, she loves them so much she can telepathically communicate with all the other horse girls in the world. Bullied by the only other horse girls in the school, she sets about proving her worth to her classmates by liberating a police horse, setting off a Cormac McCarthy-esque odyssey through time and space.
Featuring Cazeleōn, Alice Morgan-Richards (AKA Dairy King), Beth Graham, Rachel Blaquière and Georgia Stoller and directed by Charles Quittner.
Press:
"Melodramatic Madness!.. All the Fraudulent Horse Girls is one of the most entertaining, least conventional productions you will see in a while."
Andrew Houghton, The Reviews Hub
"Monologue and movement is mixed with music, mayhem, and metamorphosis… A marvelously disconcerting vibe of randomness. Cazeleōn thrills as Audrey…Alice Morgan Richards nails the hilarious intensity…"
"An absurd and affectionate pastiche about queerness and girlhood, encompasses all the best qualities of The Glory's eclectic programming…a tender communal experience, a nostalgic piece that balances humour and poignancy, earnestness and wild, joyful silliness."
-Livvy Perrett, West End Best Friend
Offies Commendation for excellence in Short Run Shows

Charlie Hartill Award Finalist

Two Broadwayword UK nominations:
Best Music Direction: Rachel Blaquière
Best New Touring/Regional Play

ACCESSIBILITY INFO:
The Glory has gender neutral toilets. The downstairs Cabaret Lounge is not wheelchair accessible. Free +1 tickets are available for carers. Well-behaved service animals welcome.